Tax management is one of the most crucial and toughest parts of a business. It becomes a nightmare for many businessmen if there is mismanagement in the tax department. That's why hiring an efficient tax advisor becomes inevitable for them.
A tax adviser doesn't only help you to pay tax on time but also help you to minimize it. So, hiring a tax advisor is worth every penny. But if you don't have any experience of recruiting a tax accountant, it would be a bit tough for you to choose the right one. Don't worry. Here are some great tips for you-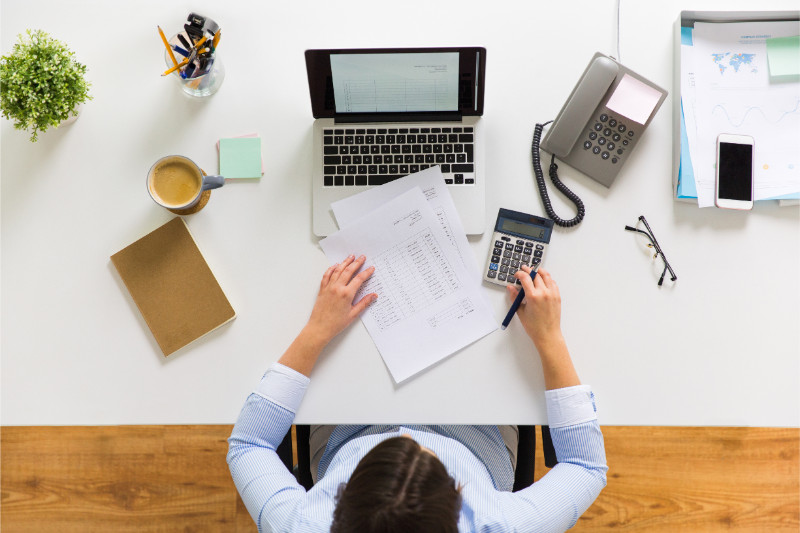 Review Their Qualifications
The first thing to do to choose a tax advisor is to review his/her qualifications. There are three main criteria to become a tax advisor- 1. Earn your bachelor's degree, 2. Finish Your Licensing Requirements, and 3. Pass CPA examination. It would be best if you turned down any candidates who lack these credentials or refuse to disclose it.
Before choosing one for tax service in Scarborough you may want to check whether or not your tax advisor belongs to a professional organization. Experience tells us that members of any professional organization usually hold higher accountability and ethical standards.
Check Their History
Tax is a very complicated subject. So, you wouldn't want to give responsibility to a guy who lacks a clean record. If the candidate has a questionable history, you might want to check it thorough . Check if he/she has ever been subject to any disciplinary action. Also, check whether their license is up to date or not. You can get information about your candidates from the accountancy board and Canadian bar association.
You should also check their recommendations. Check their working backgrounds too. Take advice from your friends for a different perspective about recruitment.
Ask About the Fees
It would be best if you choose someone trustworthily and confident. You are about to share your financial details with that person. So you need to make sure that you can count on him/her. You should settle the fees before recruitment. A lot of people don't bargain with their soon to be tax advisor. It's not right. It would help if you bargained with him/her to fix a reasonable price.
Find an Advisor With Clients Like You
If you find a tax advisor who has clients like you, your job would be far more manageable. You can easily have an idea about his/her capability. You can check his/her previous records and see whether he dealt with cases like yours.
It's not always necessary to have someone who has similar clients. Still, it is one of those qualities that you should consider before hiring a tax advisor.
Check Availability
You should check a tax professional's availability before hiring him. Hire someone who can give you service regularly. Even if it costs a bit more money than the regular, you should hire someone who can provide a year-long service. Then you can avoid any trouble and have peace of mind with your tax service in Scarborough.
Find an Advisor Who Asks Questions
The sign of a competent advisor is that he/she is precise, careful, and thorough. If your tax advisor takes his time to ask you important financial questions, then you can have an idea about his knowledge and interest in tax problems.  This is what we do as we offer reliable tax service in Scarborough.
The Bottom Line
An efficient tax accountant can make a massive difference to your business. He/she can save money from the sources that you don't even expect. A good advisor always looks at his client's gray area and clears things up thoroughly. The experienced, trustworthy, and skilled advisors manage things for their clients meticulously so that the clients don't have to face any legal problems in the future.
You can also search your tax professionals' names on social media. You have no idea how much valuable information can be gathered from social platforms nowadays. If you are facing a problem to manage your tax and are looking for tax service in Scarborough, contact us.